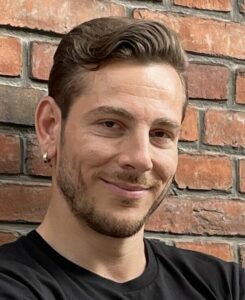 Galin er uddannet fysioterapeut i Bulgarien og har dansk autorisation. Han har desuden en master i offentlig sundhed fra Syddansk Universitet (Master of public health 2017)
Galin leverer højt specialiserede sundhedsydelser indenfor neuro-muskulo-skeletale tilstande, som har gavn af menneskelig interaktion, specifik viden, manuel behandling og afmålt, fremadrettet belastning. Galin forstår glimrende dansk, men taler helst engelsk.
 I would like to point out that I am NOT a prescription!

Physical therapy should not be taken like a dose of medication. If you have struggled with chronic pain with little to no long term results from various treatments and specialists, you probably should work with your physical therapist to build a plan that best suits your specific condition and your individual needs.
Galin is an authorized physical therapist with a Bachelor's degree in Physiotherapy from Bulgaria and a Masters degree in Public Health from Denmark.
As a physical therapist I am a highly trained medical provider with advanced education and training in the management of patients with neuromusculoskeletal conditions that benefit from skilled human interaction, specific education, graded exposure, manual therapy and progressive overload.
Come see me in the event of pain, neuromusculoskeletal injury, or physical impairment limiting your function and daily life activities. Looking forward to showing you the way to a pain-free body and movement